Gina Kirschenheiter admits that revealing the most difficult moments of her life on the Real Housewives of Orange County sometimes feels like therapy. Since she's been on the show, she's gone through some tough stuff, including a messy divorce and a DUI conviction.
Though the mom of three is in a much better place this season, she still wonders sometimes if she's oversharing. The Daily Star has the tea.
Struggling to connect with the newbie
In addition to the returning cast, there's a newbie stirring things up on Season 17. Yoga instructor Jennifer Pedranti met her boyfriend Ryan Boyajian while she was still married to her husband William Pedranti. The fact that Jen's relationship started as an affair has been triggering to Gina, whose ex-husband cheated on her.
"I really like Jen and I think she's an awesome person," said the CaraGala Skincare founder, although the situation felt like "unsafe territory" to her due to her past experience as the injured party in a cheating scenario
"It was hard for me because her backstory is a little sensational," Gina continued. "People like to talk about stuff like that, and I just didn't want to talk about it … It's a touchy subject for me."
In the end, Gina was able to find peace with it all. "The bottom line is, Jen didn't cheat on me," she realized.
Fighting with Fancy Pants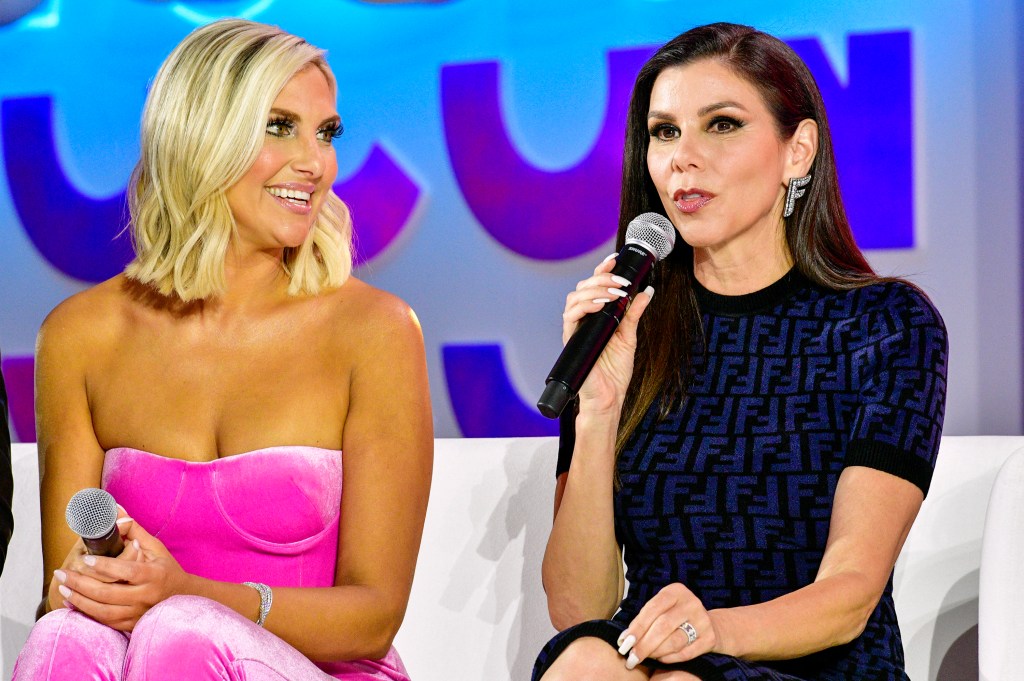 Gina has also had issues with her good pal Heather Dubrow this season. When she was venting about Jen and her affair with Ryan, Heather questioned Gina's confiding in her boyfriend Travis Mullen. Fancy Pants actually told her that she shouldn't use Travis as her therapist.
But Gina gave Heather the benefit of the doubt. "Even in that moment," Gina said, "when Heather told me, 'Maybe don't talk to Travis,' … I felt like, 'Here's my friend, she's showing up.'"
"Do I think she gave me the best advice?" Gina went on. "No, but just because your friend doesn't give you the best advice in that moment, doesn't make them not a good friend. She was a good friend because she was there and I needed someone to be there."
Even though filming this season of RHOC has had its challenges, Gina says it's been "very cathartic and therapeutic."
"It's been very therapeutic for me," she said. "I used to be a person that didn't talk about anything. I just thought I was strong and could handle my stuff on my own."
Even though she wonders at times if she's saying too much, Gina's encouraged about possibly helping others. "People going through some of the same stuff, it makes them feel like they're not alone," she said. "That's a really nice feeling, so I'm really trying to re-connect with that and focus on that."
TELL US – DO YOU THINK GINA TALKS TOO MUCH ABOUT HER PERSONAL LIFE? DO YOU AGREE WITH HEATHER THAT SHE SHOULDN'T TALK SO MUCH ABOUT HER PAST WITH TRAVIS? DO YOU THINK IT ACTUALLY HELPS OTHERS?